Jan 7, 2021 01:53 PM Central
Angela Newhouse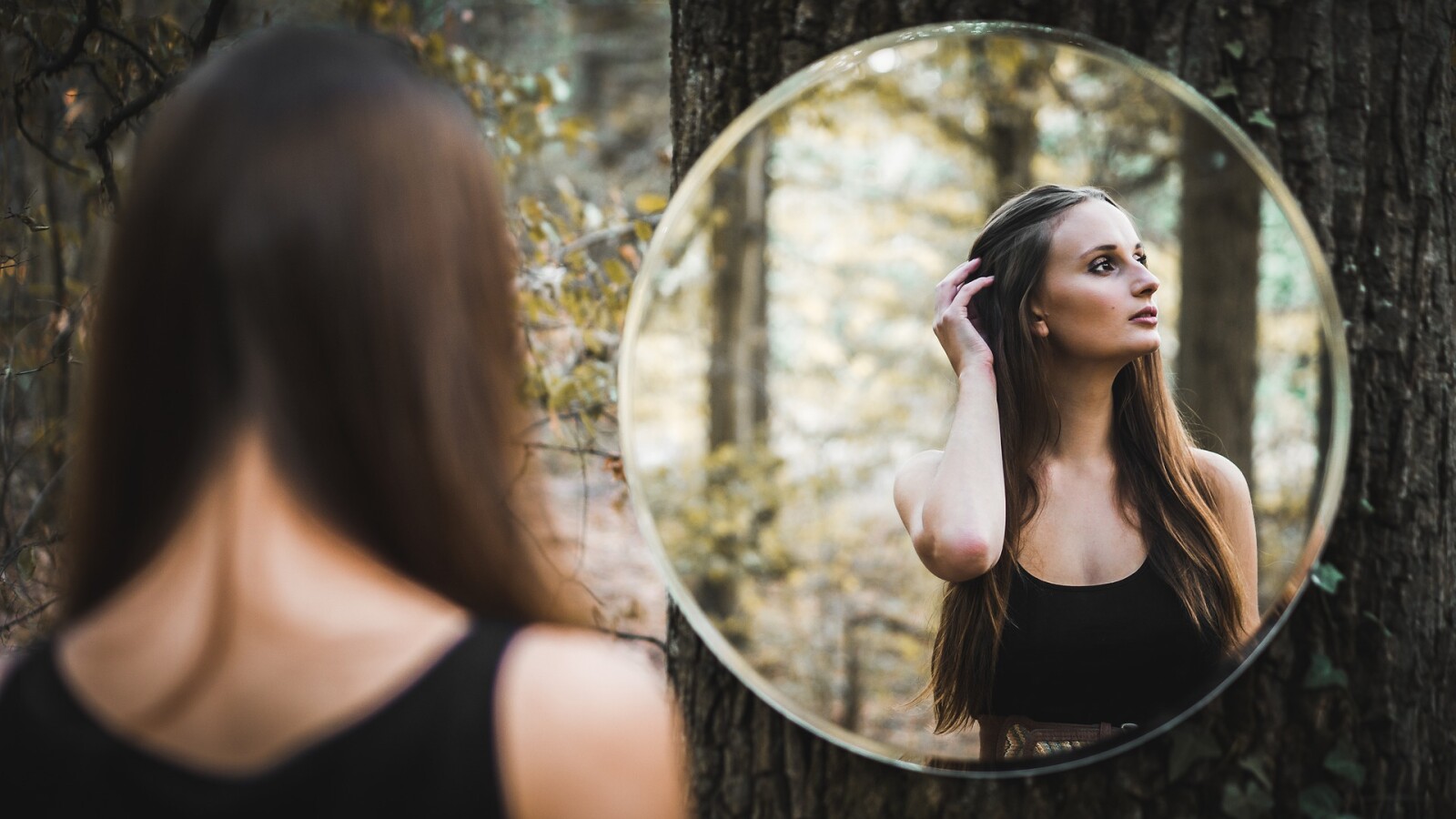 Be YOU. We all tend to get a little caught up in competing, or day dreaming of how it would be to be Jane Doe. DO NOT stay in this mindset. Be yourself. Don't be anyone else. I struggled for years to be a little bit more like this person or that person and lost my own identity. Why do we do that? Because deep down we don't even know who we are. Lets fix that! I have a 30 day challenge coming up and it will help you transform your mindset and give you a sense of security in knowing by the end that you know exactly who YOU are! Follow this link to join the group before the challenge starts!
1.
Think for yourself
and be YOU. It is ok to learn from others but do not lose yourself along the way. Find your own passions, your own beauty in life and your own self. In order to stand on your own two feet and THRIVE, you will need to think for yourself. Stop relying on everyone else to make decisions first. Be bold, start making YOU shine today!
2.
What does your happy heart and soul look like
?
Find the true meaning within yourself. If you do not know what makes your heart happy then you need to do a little self discovery. Happiness comes from within not from others. In order to be the best version of yourself, you need to know what is deep within your soul and use that as stepping stones to a better life.
3.
Stop worrying about what others think.
You can't control other people. You can only control yourself. If you spent more time on self discovery and doing the things that make you feel good instead of worrying about and pleasing other people all of the time then you would be miles ahead of where you are. I used to get so caught up in pleasing other people, trying to follow them in their success and trying to kind of be like them that I truly lost who I was and who I wanted to be. So my advice to you is STOP. Shine in your own way. We are all unique and we are special. Don't be like anyone else but yourself.
Join my FREE Facebook group to learn more!
Angela Newhouse
Never Give Up!
From broken and afraid to confident and thriving!
Nov 5, 2020 04:08 PM Central
Angela Newhouse
Do you know what YOU like to do?
Let's figure this out. This is a huge step in your journey to THRIVING!
So, how do you figure this out?
What makes your heart smile?
I want you to sit down and truly think about what makes you smile. Is it when you get to spend time with your children? Is it when you make arts and crafts and sell them to a customer and brighten a piece of their world? How about when you give advice to someone who is lost and they are able to then move forward from their mental block? Maybe it is riding horses? Sit down in your room and lock the door to the outside world, or go for a walk by yourself and take some time to truly THINK and let all the things in life flow through your mind and as you think of each one make a note of the one(s) that truly just make you smile! You are thinking seriously how will this work, well it DOES. If you truly focus your mind on many topics and when you come across that one that makes you smile and touches your heart then you KNOW, that is it.
What is nagging at you that you just can't forget about? You know that dream that you always have in the back of your mind...what is it? Is it donating time at the animal shelter? Is it painting? Is it helping youth get on track for the future and being a mentor? Maybe it is cooking? What about boating? Do you like to design things? What nags at you that you just can't seem to feel complete without? Is it starting your own business? Lets get this figured out!
If you are so passionate about something that you just can't seem to let it go or if you think your life is dull and you don't know what you are even passionate about then WE NEED TO FIX THAT! If you need a cheerleader then I will be that cheerleader for you because I want to see everyone Confident & Thriving and there is a big, bright, amazing world out there and finding your PASSION is important to know on your journey. Lets get ready for 2021 and THRIVING!
Want to learn more? Join my FREE Facebook group for more info!
Never Give Up
"Livin' A Happy Life"
Jul 10, 2020 04:47 PM Central
Angela Newhouse

Topic of conversation today is

WHEN

.
That is the word that haunts most people and they avoid that word like the plague. Answering that question of WHEN takes commitment. Hence the reason it is normally avoided. People are scared. Scared of commitment, scared of succeeding and scared of failing. So, if we never answer the question of WHEN then WHEN do you think we will ever get new results? The answer?
YOU WILL NOT GET A NEW RESULT IF YOU DON'T MAKE A DECISION AND DECIDE WHEN! BOOM!
Elephant in the room has now been called out. Now can we move on? Perfect
.
WHEN will you decide to live a "better" life?
This is a difficult question. It is difficult because most people don't even know what is making them unhappy. That is a big hurdle to get over. OR, maybe you do but you just don't listen to yourself or have confidence in yourself that you can change your circumstances. How do you make it better if you don't know what problem to tackle or if you don't have the confidence in yourself? Maybe it will take an outsiders opinion, maybe it will take family and friends telling you, maybe it will take your children telling you. Maybe you already have listened to them, you just have to listen closer. Listen to the outsider asking if you are ok, listen to the family/friends that continuously check on you or offer unwanted advice, or listen to your kids saying mom/dad please come play with me. Look back on those moments and actually listen. What are they trying to tell you? Do they want you to be a better version of YOU that they see even if you can't? Sometimes the answers are in front of us the entire time. We just need to listen and then we need to decide

WHEN

we want to reach out and create a BETTER life. So

WHEN

will you be ready? The answer should be NOW.
WH
EN will you decide that you want to FEEL better?
You say you hurt. Ok, I can understand that. I do too. We all have our journeys that we have overcome and some of us will fight this battle every day of our lives BUT how can you FEEL better if you don't decide

WHEN

you will make a change? If you don't decide

WHEN

to change your path, then you will never know what possibilities you have for feeling better. You need to take time to collect your thoughts and decide

TODAY IS THE DAY

. The stress relief that you will feel just from deciding

WHEN

will be enough to put a smile on your face. Relief is an understatement. They don't say that today is the first day of the rest of your life for nothing. Millions of people know that when they decide

WHEN

then there is a sense of comfort in knowing things are about to change. Don't know where to start? That is what I am for. Message me day or night and I will help YOU. Yes, I will be here for you. Why? I have been where you are or in a similar situation and there is an UP from here. You just have to decide

WHEN

.
WHEN will you decide to make some changes?
WHEN will you decide to reach out?
WHEN will you decide to live a better life?
NOW
.
You are here so Click
HERE
.
Make the
WHEN
stress get off your chest.
CLICK
HERE
to get that
WHEN
stress off your chest.
I am so excited to help YOU live a better life. I know how good it made me feel at that very moment that I decided WHEN to change my life and I want to share that with everyone! Talk to you soon!
Angela Newhouse
"Fight Back"
208-731-1665